Education Thought Leaders Gather at 2015 International CES to Showcase EdTech
TransformingEDU, Produced by Living in Digital Times, Examines Emerging Technologies Impacting Pre-K through 20 Education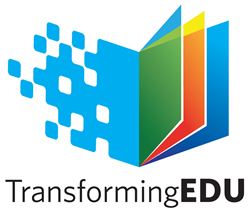 New hardware, from tablets to brain sensing software and smart pens to LCD projectors, have changed the landscape of education.
New York, NY (PRWEB) December 01, 2014
Robotics, adaptive platforms, sensors, laboratories, incubators, Big Data, mobility, and augmented reality: no, this isn't a futuristic industrial setting, but rather the technologies shaping the high-tech classrooms of today.
TransformingEDU
, presented by
Living in Digital Times
at
2015 International CES®
, brings together the leading experts, educators, entrepreneurs and investors to share the latest advances and changes taking place in pre-K through 20 education. The full day conference, sponsored by McGraw-Hill Education, will take place on January 8, 2015 in Las Vegas (8:30am – 5:00pm in the Venetian, Level 2, Bellini 2006).
The latest products in education technology can also be seen at the TransformingEDU marketplace exhibits, January 6th through the 9th at the Sands Expo and Convention Center in Las Vegas.
"CES provides a great backdrop for us to explore what it means to be a student in digital times." said Robin Raskin, founder and president of Living in Digital Times. "New hardware, from tablets to brain sensing software and smart pens to LCD projectors, have changed the landscape of education. And new software that provides long distance instruction, collaboration and access to shared tools and ideas have jump started an educational renaissance."
"From pre-K to higher education to lifelong learning, billions of dollars are being spent both by schools and by consumers, making education one of the most robust markets for development," said Kerry Goldstein, producer of the TransformingEDU Summit. "CES is a unique place to come see the latest in ed tech innovation."
TransformingEDU informative sessions focus on demonstrating and discussing the emerging technologies impacting pre-K through 20 education for students, educators, administrators and parents.
Highlights include:
Mobility, Open Platforms and Measurable Outcomes with David Levin, president and CEO of McGraw-Hill Education.
Online Education Report Card from MOOC innovators and online learning sector visionaries like Ryan Craig of University Ventures.
Meet the Pioneers debuting new ed-tech thinking by Anne Vance, professor at Austin Community College; Peter Smith, president of Open College by Kaplan University; Heather Hiles, president of Pathbrite; and Gregor Freund, founder of Versal.
Can We Remove Barriers and Improve Student Outcomes?: College Board's senior vice president of AP and Instruction, Trevor Packer, shows us how.

Technology Incubators Hit the Ed Sector thanks to the support from Devry Online Services' President Eric Dirst and 1871's CEO Howard Tullman.
For updates on the intersection of technology and education, follow TransformingEDU on Twitter at
@Transform_EDU
, "like"
TransformingEDU
on Facebook and follow the hashtag #TransformEduCES.
About Living in Digital Times
Founded by veteran technology journalist Robin Raskin, Living in Digital Times brings together the most knowledgeable leaders and the latest innovations impacting both technology and lifestyle. It helps companies identify and act on emerging trends, create compelling company narratives, and do better business through strong network connections. Living in Digital Times produces technology conferences, exhibits and events at the International CES and other locations throughout the year by lifestyle verticals. Core brands include Digital Health Summit, Fitness Tech Summit, Lifelong Tech, Kids@Play Summit, Family Tech Summit, TransformingEDU, MommyTech TV, Wearables and FashionWare runway show, Mobile Apps Showdown, Last Gadget Standing, Battle of the Bands, and the KAPi Awards. The company also works with various foundations and manages the Appreneur Scholar awards program for budding mobile entrepreneurs. For more information, visit LivinginDigitalTimes.com and keep up with our latest news on Twitter, LinkedIn and Facebook.
About CES
The International CES is the world's gathering place for all who thrive on the business of consumer technologies. It has served as the proving ground for innovators and breakthrough technologies for more than 40 years—the global stage where next-generation innovations are introduced to the marketplace. As the largest hands-on event of its kind, CES features all aspects of the industry. And because it is owned and produced by the Consumer Electronics Association (CEA), the technology trade association representing the $211 billion U.S. consumer electronics industry, it attracts the world's business leaders and pioneering thinkers to a forum where the industry's most relevant issues are addressed. Follow CES online at CESweb.org and through social media: cesweb.org/social.