Howard Tullman, Incoming CEO of 1871 to Discuss His New Position, Venture Capital in Cook County & More During "Changing the Code"
Live webcast to air Friday, December 13 at 11:00 am, CT, reports INXPO.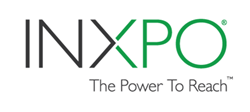 We are happy to provide a showcase for individuals who are building technology businesses and creating jobs in Cook County
Chicago, IL (PRWEB) December 09, 2013
Cook County Board President Toni Preckwinkle and the Cook County Bureau of Technology are proud to announce that Howard Tullman will be the featured guest for the Friday, December 13, 2013 episode of the webcast "Changing the Code." The production is a new monthly live-stream talk show that features Cook County technology companies, startups, research organizations, events and the people behind them. The show is produced by the Cook County Bureau of Technology and
INXPO
, a River North-based video streaming technology company.
In November, Howard Tullman was appointed to be the new CEO of
1871
, a hub for digital startups. He has a long and successful track record as a businessman and entrepreneur. In 1987, he sold his first startup, CCC Information Services, for $100 million. Later, he engineered the turnaround of the culinary school Kendall College. Recently, Tullman founded Tribeca Flashpoint Media Arts Academy. He is an active investor in startups through his venture capital firm G2T3V LLC.
"
Changing the Code
" is hosted by Cook County's Chief Information Officer Lydia Murray. Scheduled guests are:
Howard Tullman, CEO of 1871
Kevin Allodi, CEO of startup Philo Broadcasting.com
Walid Johnson, founder of United NFC
Andrew Schwarm, Chief Performance Officer, Cook County Government
"Changing the Code" emphasizes and encourages conversation and audience participation. Throughout the show, viewers can send questions directly to the panel of guests, or engage with each other via the platform's chat function. By the end of the episode, a larger discussion will evolve, including the host, guests and audience all adding their voices to the mix.
"We are happy to provide a showcase for individuals who are building technology businesses and creating jobs in Cook County," Preckwinkle said. "This webcast is part of our commitment to raising the profile of the people and companies that do business in Cook County."
"As a Chicago-based company, we're excited to see many startups embrace the County and amazing resources such as 1871 to grow their businesses," said Drew Vanvooren, Co-Founder and President at INXPO. "We're thrilled to partner with Cook County to deliver
live and on demand video programming
that showcases some of the brightest leaders in the start-up community."
Use this link to register and watch the show:
http://goo.gl/pPHsfb
. Use hashtag #CTC to tweet questions to the panel. Upcoming episodes will include a look at the hits and misses in technology for 2013, and three ways a technology business can succeed in 2014.
For more information about the program and how to get involved please email sebastian.james(at)cookcountyil.gov.
About INXPO:
INXPO's next generation webcasting platform can be deployed as a link on a website or in an email, in an online virtual event on the company's award-winning event platform, or as part of an ongoing 365 community inside its Social Business TV product. In addition to delivering audio and video webcasts, the company complements these broadcasts with social tools that turn lackluster presentations into memorable experiences. INXPO has more than 3,000 successful online communications programs for global customers, including Autodesk, Cisco, Freeman, George P. Johnson, Hilton, HIMSS, P&G, PCMA, TechTarget, UBM and the U.S. Department of State. To learn more about how INXPO can fit into an organization's existing communications strategy, please visit
http://www.inxpo.com
, email at contactsales(at)inxpo(dot)com, or call (312) 962-3708.