Anna Sea
http://www.annnathangallery.com/pages/anna_sea.htm
"Faith"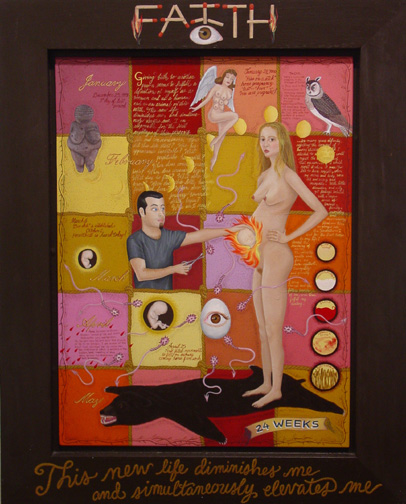 Artist Information:
Anna Sea was born in Chicago, grew up in Connecticut, and lived in Austria and Boston before moving in 1992 to Brooklyn, New York, where she currently lives with her husband, Craig, and their young son, Cain. She considers each of her paintings a chapter in a non-linear autobiographical narrative. Anna describes the journey of self-discovery as the most relevant pursuit of her art. Her visual vocabulary reflects an interest in half digested holy reliquaries (particularly Catholic), the clash of innocence and darkness, animals and plants as metaphors, and modern icons such as rubber ducks and guns.
Caleb O'Connor
http://www.annnathangallery.com/pages/caleb_o_connor.htm
"Untitled" (Bubbles)
Matthew Kane
http://www.annnathangallery.com/pages/matt_kane.htm
"The Girl Who Dreamt My Fate to Be Our Saint"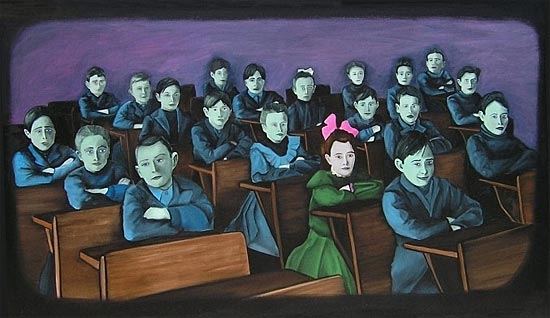 Nola Romano
"The Competition: Part Two: To The Finish


"Me and My Bad Luck"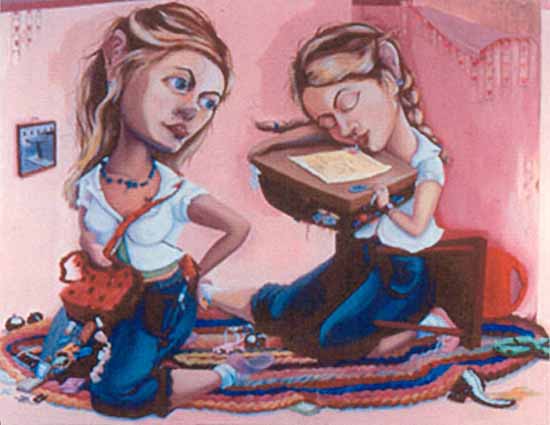 Tim Crowder
http://www.annnathangallery.com/pages/tim_crowder.htm
"Wolfman in Love"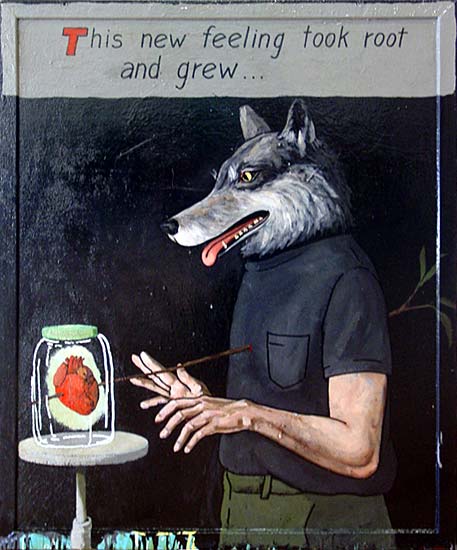 Rick Beerhorst
http://www.annnathangallery.com/pages/rick_beerhorst.htm
"Portal to the Third Heaven"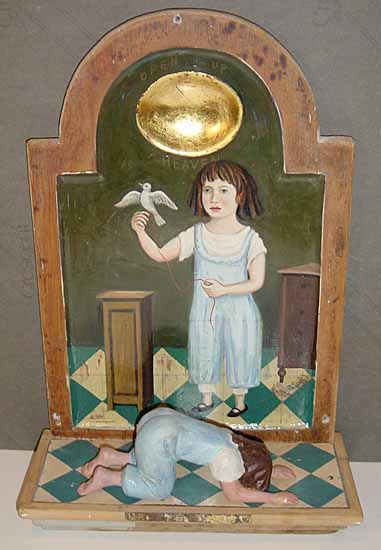 Bruno Surdo
http://www.annnathangallery.com/pages/bruno_surdo.htm
"So, What Do You Think?"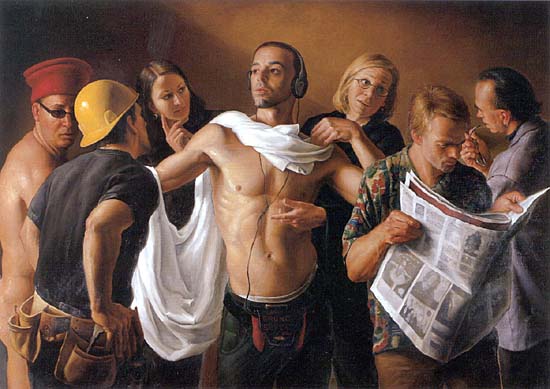 Artist's Statement:

The characters in these scenes live in separate worlds of self-involvement. They walk through congested city streets in isolation from one another. Some characters loudly promote themselves and call out for attention, while others absorb themselves in private worlds. Some impose restraint on those around them, while others struggle for liberation. Traditional mythologies inspire contemporary metaphors and paint is applied using both modern and time-honored methods. Like the individuals in these paintings, we develop splintered identities, public and private selves. The work attempts to draw attention to the progressions and regressions of our crowded modern lives.


Artist Information:
Bruno A. Surdo was born in Chicago, Illinois. Early in his life, he showed great interest in art and the work of Renaissance masters. At the age of fifteen, Bruno moved with his family to Bari, Italy, where he began his formal art training. At the Liceo Artistico di Bari, Bruno studied drawing and art history and decided to pursue art as his career. Bruno continued his education in the United States and has continued to incorporate the techniques of the great masters in all off his work. He is regularly commissioned for portraits, landscapes, still lifes and figurative and allegorical compositions.
Mary Borgman
http://www.annnathangallery.com/pages/mary_borgman.htm
"Portrait - Jody Carter"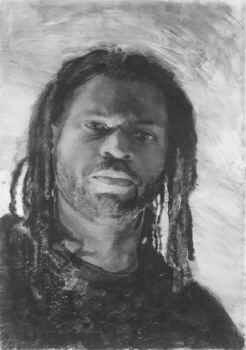 Artist's Info:

Mary Borgman creates larger than life portraits of culturally diverse subjects. Skillfully drawn, there is no escaping the emotions conveyed through the posture and attitudes of the handful being exhibited. Some proud, pretentious. Some sad, desolate. Others bold, angry, querulous. Persuasive portraits, they run the gamut of human emotion sans the mask of smiles.

Mary smears, smudges, rubs the charcoal -- dark here, lighter there. A wondrous nose, heavy eyes, a tilt to the head that screams "attitude", -- shadows in patches to make it all work. Charcoal is the medium and Borgman its master. She achieves in each portrait a radiance no doubt helped by the Mylar -- her canvas.

"People are the reason for my art, my only motivating source," says Borgman whose aggressive handling of charcoal carries over to her selection of subjects. "I saw my first model for the portraits jogging in the park, his long wheat-colored dreadlocks streaming out behind him. I jumped out of my car and chased him.. I then invited him to the studio in my home. Years later, he's still part of my life -- and my art."



Jeff Kamberos
http://www.annnathangallery.com/pages/jeffrey_kamberos.htm
"Let Noble Ambition Be...."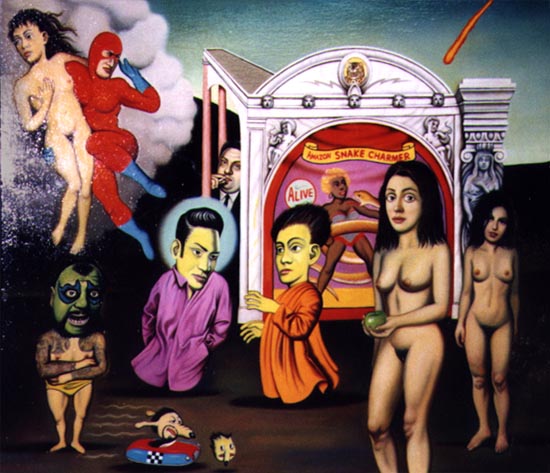 "Red Room"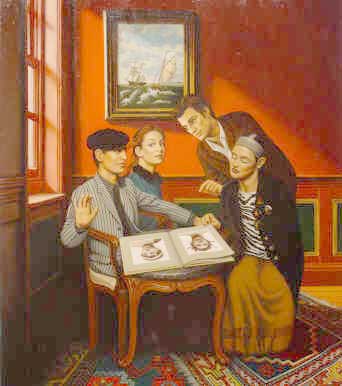 Beth Foley
http://http://www.annnathangallery.com/pages/beth_foley.htm

"Black Tie"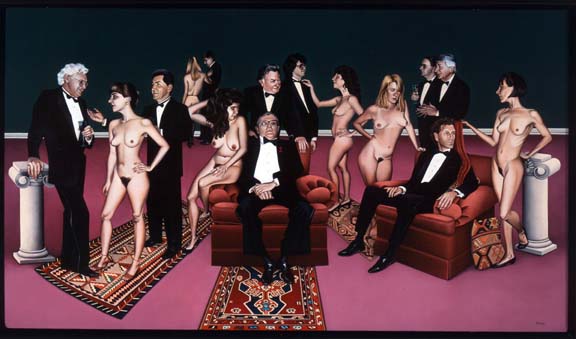 Artist Information:

Beth Foley's trademark mixture of satire and sincerity is achieved by collaging characters from her own life into atypical scenes.
Esther Shimazu
http://www.annnathangallery.com/pages/esther_shimazu.htm
http://http://www.annnathangallery.com/pages/esther_shimazu.htm

"Off White Bitch"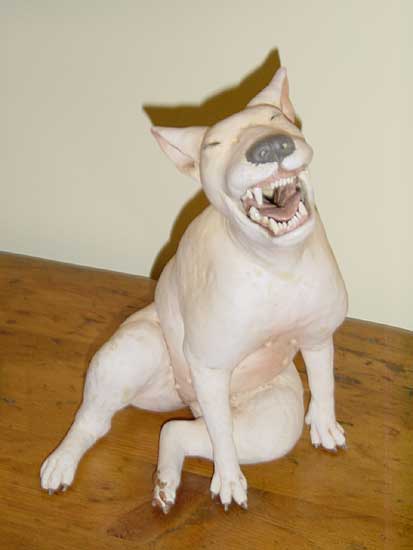 Joe Coleman


"City Medical Patrol"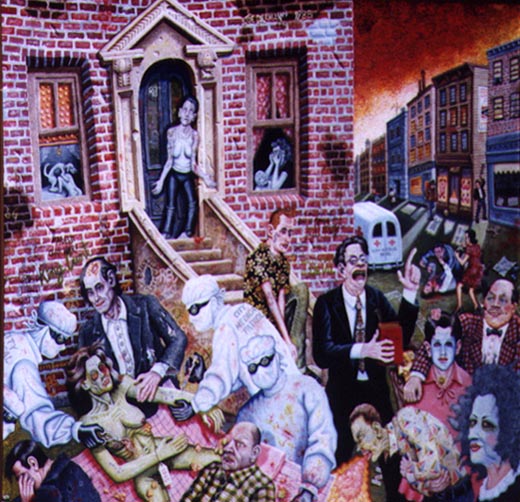 Bubash

"Lucky Devil"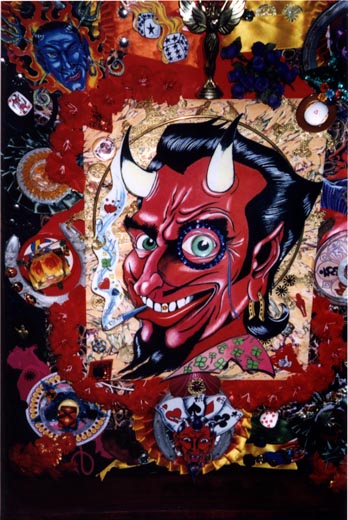 Macias

"Anima I"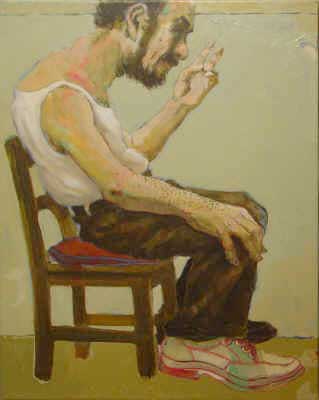 "Anima II"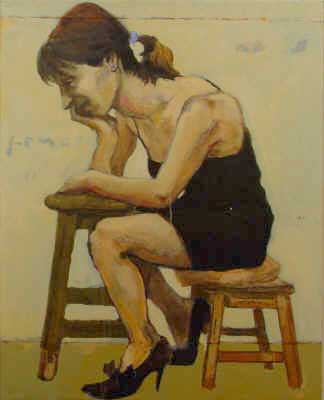 "Anima III"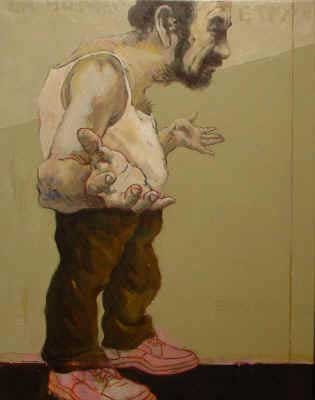 "Anima IV"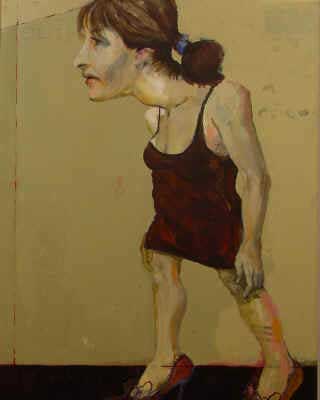 Norbert Kox

"The Last Days"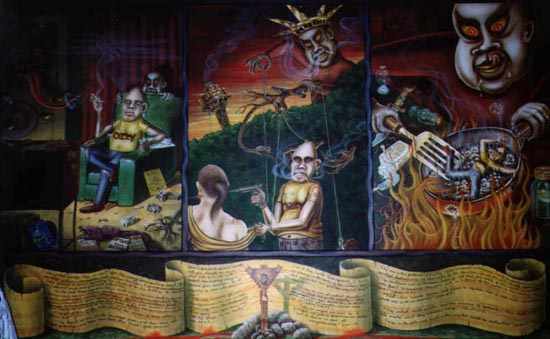 "Taoman:Lost Footing"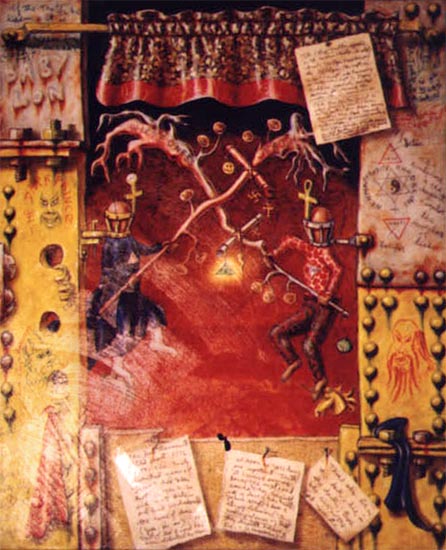 "The Swinging Priest"






Krivacka

"Unsuccessful Men"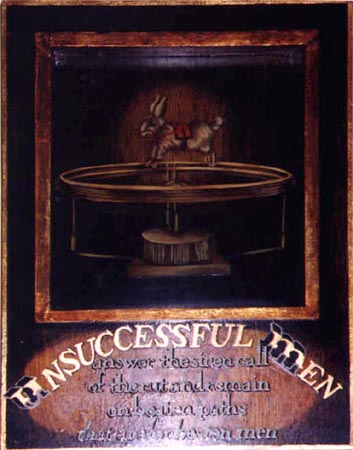 "Woeful Imagings"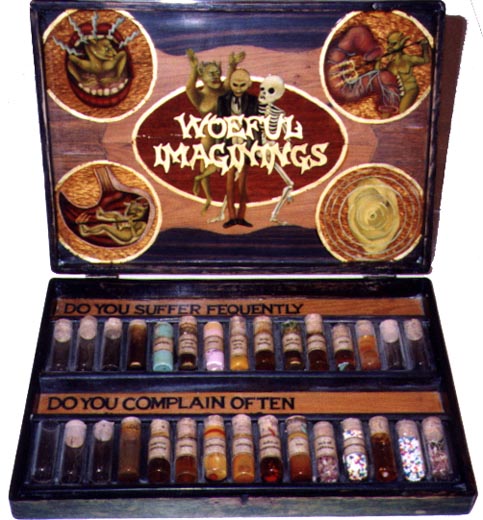 "Medicine Chest"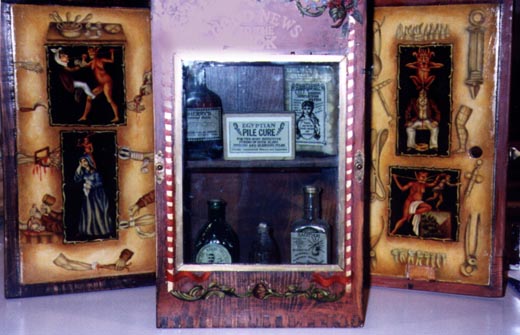 Powers

"Boxers"




"Woman with Knife"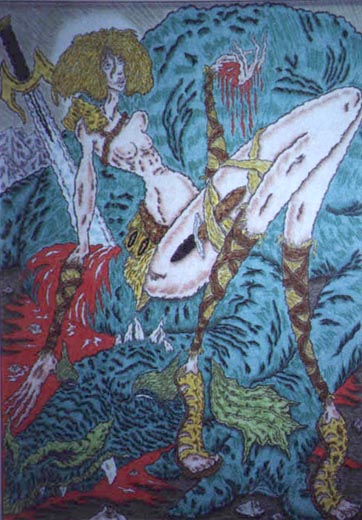 Rob Clayton

"Welcome Home"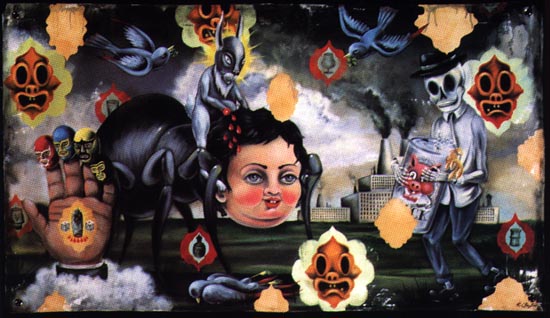 Higgs

"Sanitary Electric"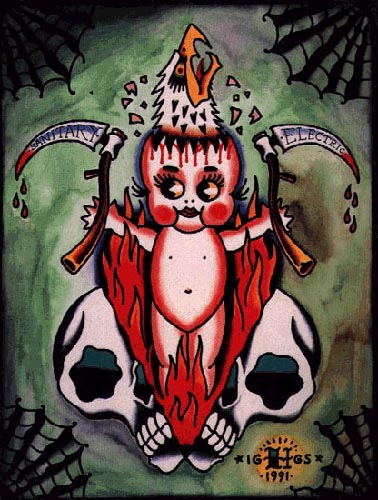 "Cupie & Cards"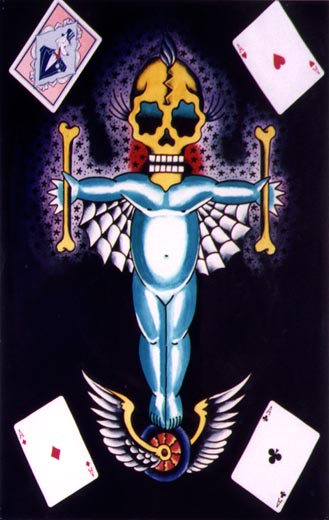 George Klauba

"House of Eve's Tattooed Dreams"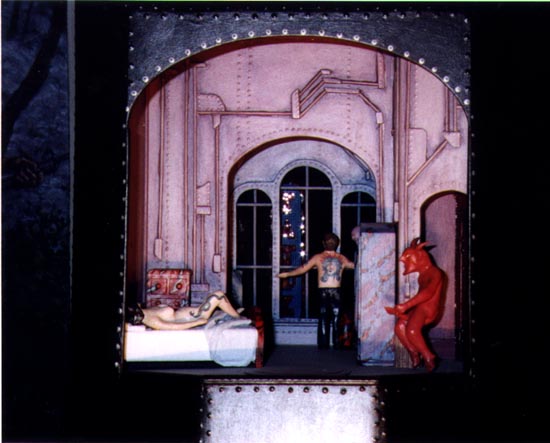 "Future House of Tribal Dreams"



"Snake and Dagger"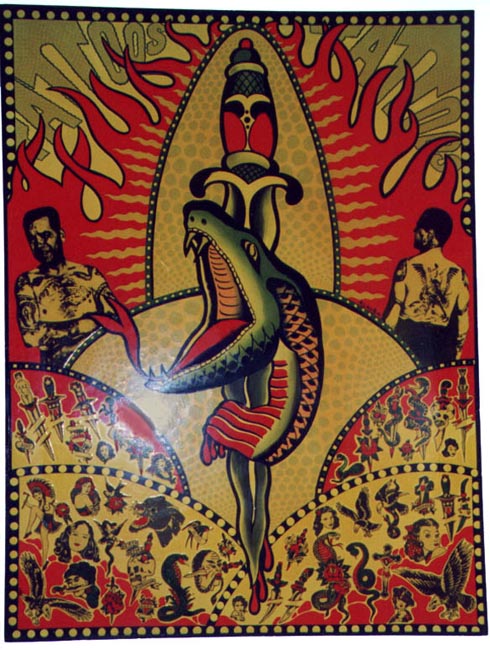 Martucci

"Spot"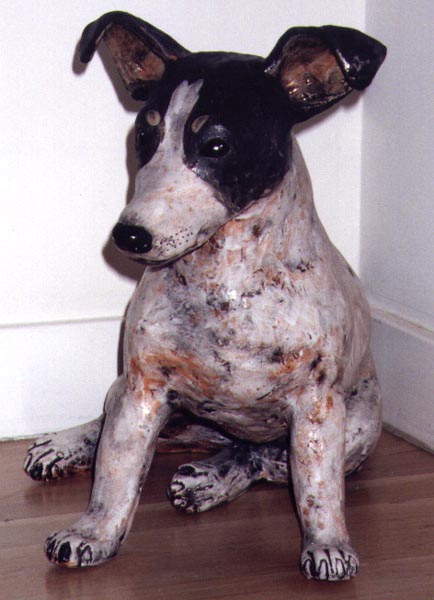 Soppeland


"Magician"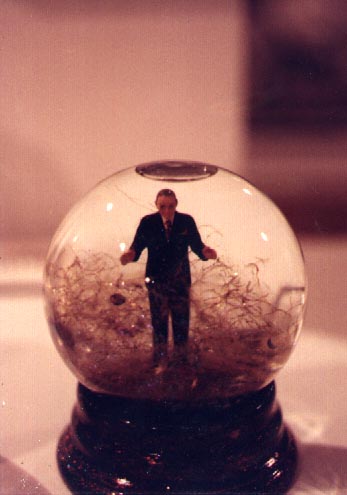 "Dominatrix"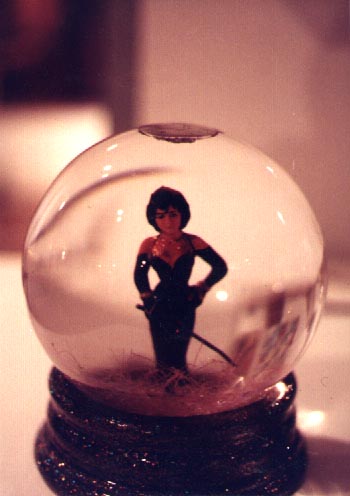 Toledo

"Untitled"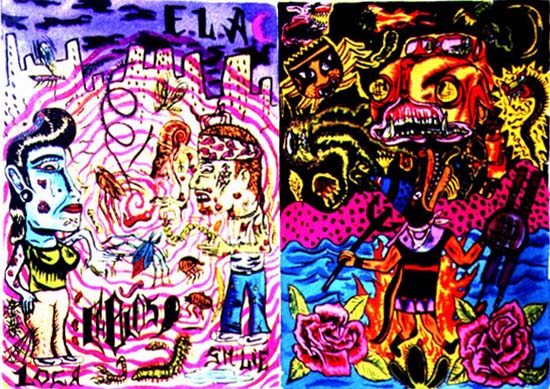 Tufts


"Lady Luck"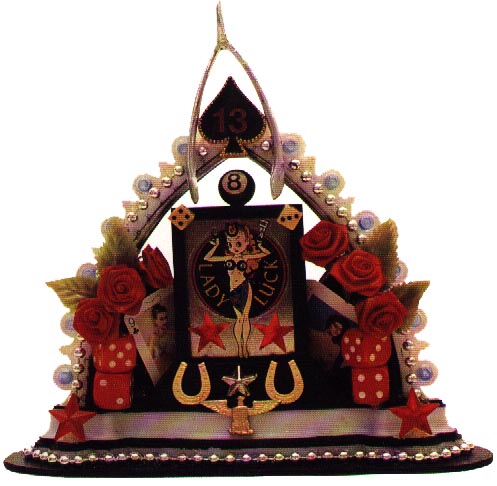 "13"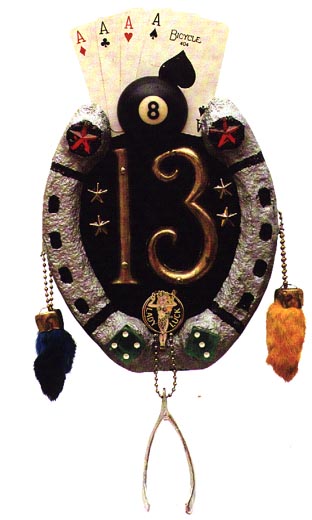 Fritz Undine

"Case Study"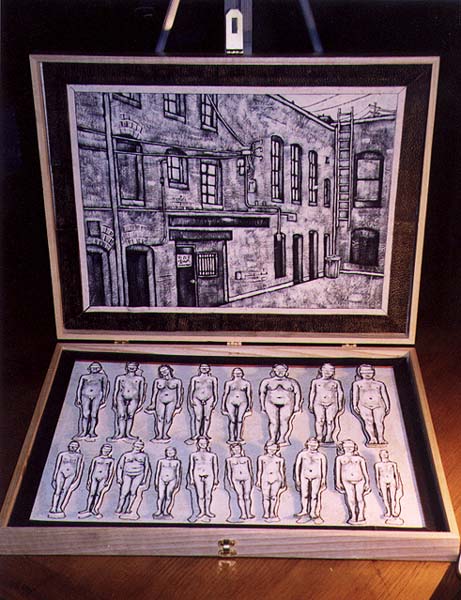 Amromin

"Untitled Sculpture"